The Vijay Hazare Trophy has been another fantastic performance by Arjun Tendulkar. He has received the attention of the selectors in six matches thus far, having bowled well in each match. He scored 14 runs in six balls, coming in at number 10 against Haryana today, demonstrating that he can display his abilities with the bat whenever the squad needs it.
Arjun has Showed skill in batting as well :
Arjun Tendulkar scored 14 runs in 6 balls with one four and one six, as well as taking one wicket against Haryana in today's Vijay Hazare Trophy encounter at number ten.
He has shown that, as an all-rounder, he may dominate the front team with bowling and batting. He has once again caught the selectors' attention with his batting, in addition to bowling.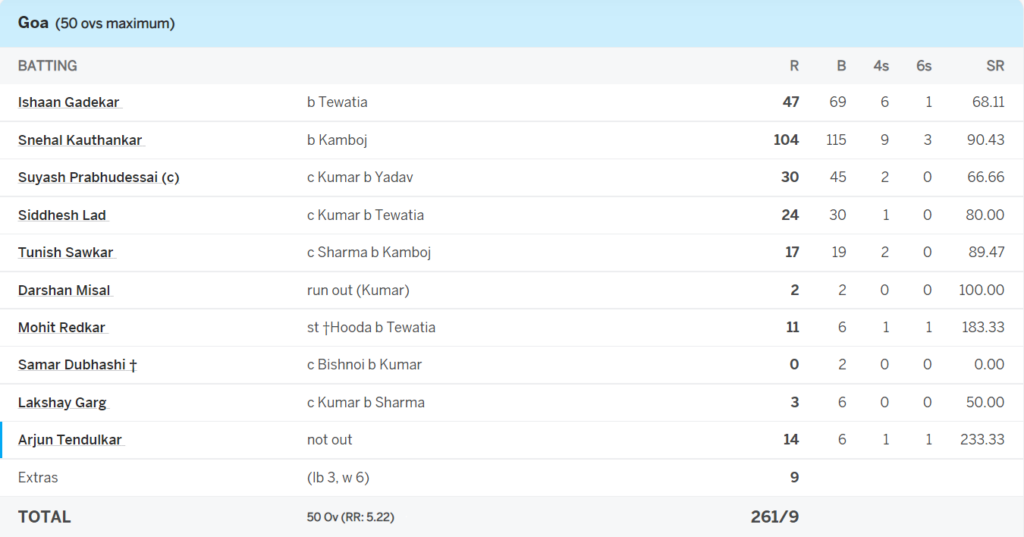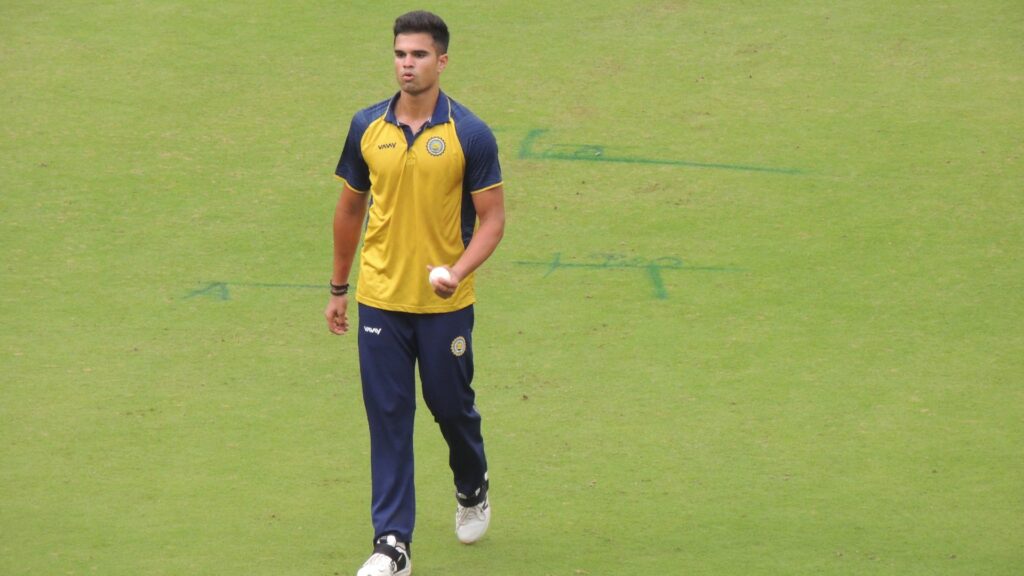 Arjun Tendulkar is bowling brilliantly and taking wickets on wickets in the Vijay Hazare Trophy. He didn't take a wicket against Haryana, but his economy rate was 5.50 at the time.
Arjun bowled four overs today, allowing Yuvraj Singh to reach the pavilion for ten runs while bowling 4 overs. The match between both teams, however, was called a tie due to rain.

With his quick bowling in the Vijay Hazare Trophy, Arjun Tendulkar has taken everyone by surprise. He's only taken 8 wickets and scored 25 runs in seven matches so far in this tournament.
He has taken 12 wickets in nine matches at an economy rate of 6.60, including a 4-wicket haul once, if we look at his List-A performance. Arjun Tendulkar's performance has prompted speculation that he might be a fast bowler all-rounder for Team India in the near future.